Our Team
As a Wealth Management Advisor with Northwestern Mutual, Dan Schiffman is committed to helping his clients whether they are concerned for their own financial needs or those of their family or business. Dan does not do it alone. Here is a listing of our team who help make it happen.
Together, we stand committed to providing the best customer service possible. If you have a question or need assistance at any time, please let us know.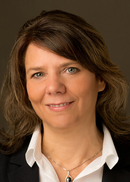 Annette Tinder, MBA, CLTC®
Director of Marketing and Business Operations
Office 301-662-1412

Annette joined Dan's team in April 2006, and oversees business operations and marketing.  She is committed to ensure execution of clients' financial plans while building client relationships at the high level of service our clients expect from us.  Annette also develops and implements practice initiatives.  Clients typically hear from Annette to schedule review meetings and is the primary contact for our special events.  Annette genuinely enjoys connecting people together.  Please reach out to her if you need to schedule a meeting, help with the client website, go paperless, or connect quality people with Dan. 
Annette is a graduate of SUNY Cobleskill, SUNY Institute of Technology at Utica/Rome and Mount Saint Mary's University.  She holds her Maryland life, health, variable annuity and long-term care licenses, and security registration.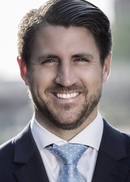 Luke McLaughlin, MBA
Associate Wealth Management Advisor
Office 301-302-8732

Luke joined Dan's practice as an Associate Wealth Management Advisor in March 2018. Before joining Northwestern Mutual, Luke worked as a trading platform analyst for BlackRock. At BlackRock Luke provided external portfolio managers with consultation on sophisticated risk analytics, efficient trading models, and comprehensive investment management expertise to power informed decision-making across the firm's risk management platform. In addition to professional experience, Luke has an MBA from Eastern University and currently holds his Maryland life and health insurance license and his Series 7 and Series 63 securities licenses – all of which give him the expertise needed to serve Dan's clientele at a high level. Luke's favorite part of his role is consulting with individuals and businesses to form lasting relationships. He enjoys working together to help people make progress toward achieving their financial goals.

Luke resides in Frederick with his wife Tiffany, their dog Charlotte, and their two cats, Jaxson and Callie. He enjoys staying active by golfing and skiing, loves watching DC sports (especially the Caps!), and gives back to the community through his involvement with Habitat for Humanity.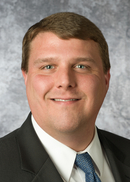 Gregory T Patchak, CFP®, RICP®
Director of Investment Services
Office 410-539-0084

Greg joined Northwestern Mutual in 2010 and currently serves as the Director of Financial Planning Services (FPS) for the firm. Greg was born and raised in Baltimore, and after graduating from Duke University in 2001 amassed many years of industry experience before joining Northwestern Mutual. Greg has a commitment to professional education and development and currently holds his Retirement Income Certified Professional (RICP ®) planning designation in addition to many securities and Maryland insurance licenses. As the director of FPS for the firm Greg creates full scale financial plans for our clients which address risk management and recommend investment solutions and strategies.
Greg currently resides in northern Carroll County, Maryland with his wife Kristen and their son James.
Carly R Tubbs
Operations Assistant
Office 301-662-4877

Carly joined Dan's practice in August 2018 as an Operations Assistant.  Before joining, Carly completed her Bachelor of Science Degree in Business Administration, concentrating in Marketing and with a minor in Communications and New Media from Shepherd University in January 2017.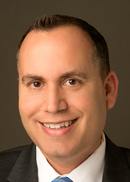 Jason Howard Dansicker, CLU®, CFP®
Financial Plan Analyst
Office 410-480-7069

Jason has been working in the financial planning industry for over 15 years and previously worked for T. Rowe Price in Baltimore. He currently holds the Maryland life and health license and the Series 7. His role is directed toward helping Dan create full scale financial plans for our individual and business clients.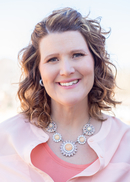 Penny Siedlecki Tucker
Director of New Business
Mobile 847-471-3984

Penny has been with Northwestern Mutual since Aug 1989.  Penny works with Dan as a pre-underwriting liaison to expedite the underwriting process.  She holds her life and health license.